RVO selects Artelys Crystal Super Grid
— Artelys is pleased to announce that RVO, The Netherlands Enterprise Agency, has chosen Artelys Crystal Super Grid in order to support the construction of prospective multi-energy scenarios for the Netherlands, taking into account the interactions with neighbouring countries.
RVO will use Artelys Crystal Super Grid to create their own energy scenarios based on a reference METIS dataset that will be extended to adopt a finer geographical representation of the Netherlands, by enabling a modeling at the level of provinces. The tool contains a library of multi-energy assets (electricity, gas, hydrogen, heat) for production, storage, conversion, consumption, and exchanges of energy. Artelys customized it to the specific needs of RVO, for example on the integration of ammonia in multi-energy simulations and on the representation of CO2 exchanges.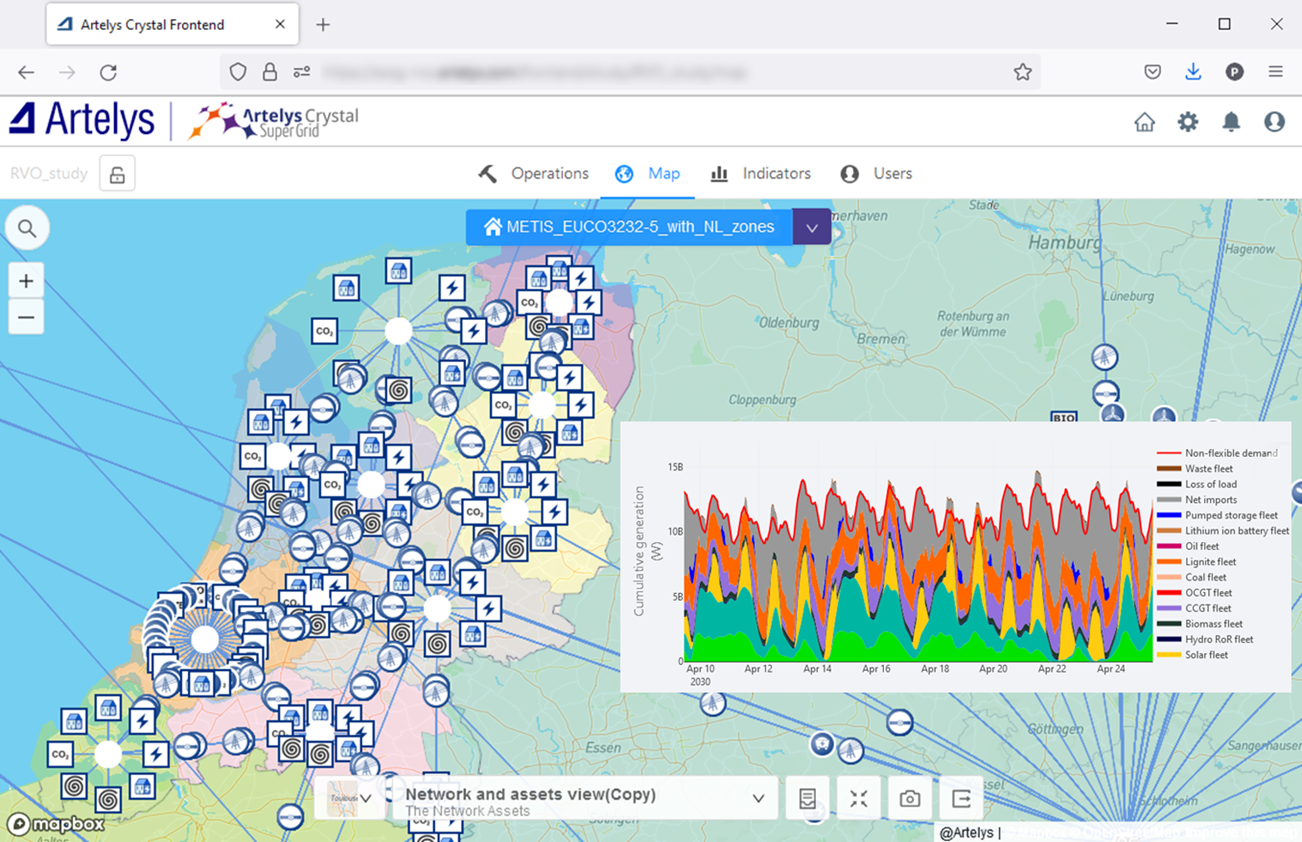 Artelys is also thrilled to share that RVO will be one of its first customer to benefit from the new SaaS web-based version of the Artelys Crystal Super Grid solution, allowing for an improved multi-users collaboration, increased performance of the simulation, and turnkey deployment.
If you want to try Artelys Crystal Super Grid, please contact us and request a demo here!
subscribe to our newsletters