Analyse the design of power markets in TenneT's power flow simulator!
— Artelys has enhanced TenneT's power flow simulator to include power market simulations.
TenneT is a leading European electricity transmission system operator (TSO) with its main activities in the Netherlands and Germany.
In 2019, Artelys developed an interactive web-based model of an interconnected electricity grid, which TenneT uses on its website to present the key challenges of managing its network.
This tool has been enhanced to enable the optimal dispatch of generators in a power system. This optimization problem (DCOPF) can be thought of as maximizing the economic welfare of the power system while meeting system constraints: supply must meet demand, generators must produce within their physical limits and network constraints must be respected.
This new version enables the user to simulate such an optimal dispatch within different power market configurations. The user can see the impacts of these market designs on electricity prices, grid congestions and power generation (especially the level of integration of renewables), in a simplified, yet insightful way. Moreover, the new version has a built-in CO2 indicator, which can show the user how many tons of CO2 are emitted by different energy sources.
The power flow simulator is freely available on TenneT's website.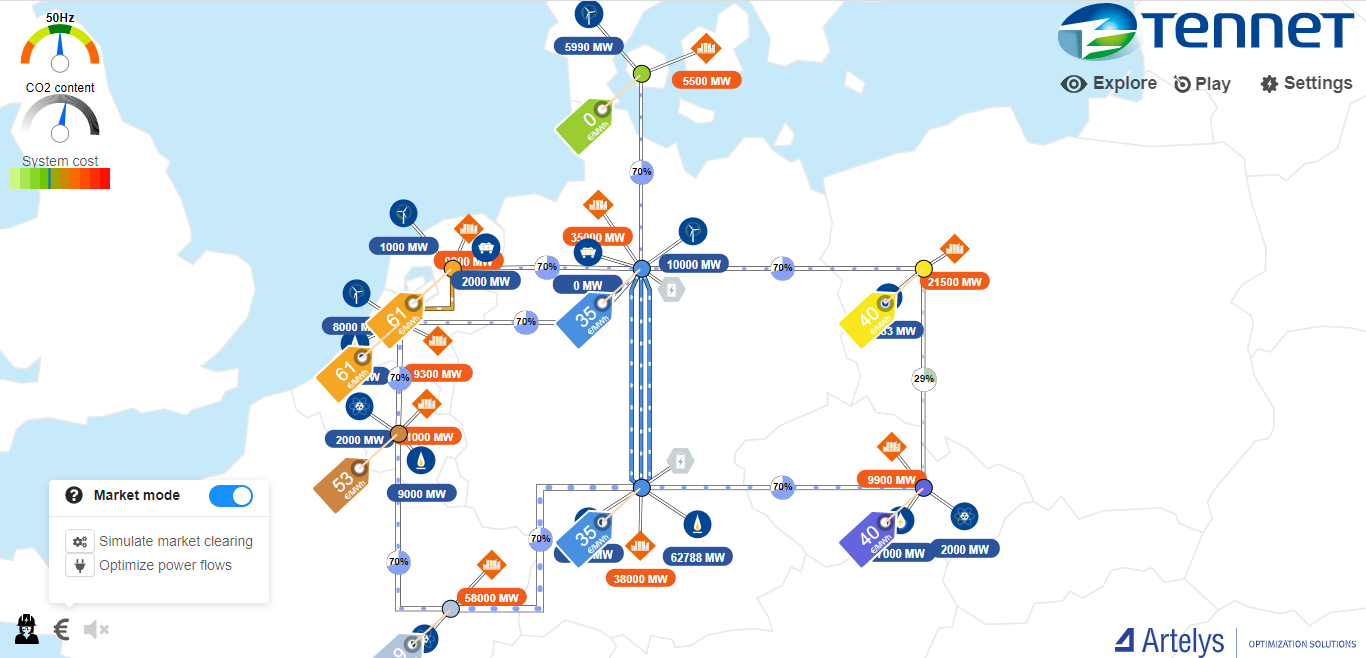 subscribe to our newsletters