Successful first auctions of the new pan-European market for Guarantees of Origin
— Artelys provides the market clearing engine for the new renewable Guarantees of Origin auction.
Artelys is proud to be supplying the market clearing engine for the new European market of Guarantees of Origin (GO) for renewable energy. This market has been launched jointly by European Power Exchange (EPEX SPOT) and European Energy Exchange (EEX). It is the first secondary market for GOs, involving no primary allocation by states but only trading of previously emitted certificates.
The first auction took place on September 28th, 2022. Market participants have displayed a very strong interest in buying GOs with over 4.5 TWh of buy orders registered. The final volume sold of certified green energy was 19.2 GWh and the auction established new European reference prices for GOs. Second auction took place on October 26th and displayed an even stronger interest with 69.3 GWh traded.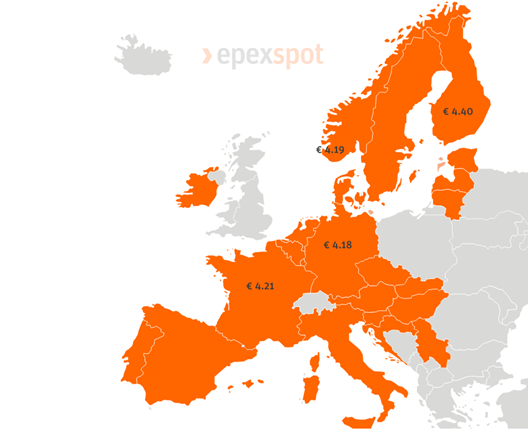 Artelys has been working closely with EPEX and EEX since the project inception and through its different phases. Artelys experts have contributed to the auction design and were in charge of the development of the auction algorithm.
This is an innovative auction which offers market participants with the option to bid for products which are either specific or generic. For instance, one market participant can request to purchase wind generation in Germany, a second to purchase GOs for any type of renewable generation anywhere and both would be competing over the German wind generation GOs. This enables purchasers to express precise requests, stimulates competition and, as a result, make it possible for price references to emerge for all types and locations of GOs as a commodity.
Artelys is also providing the market clearing engine for the French primary auction of GOs.
Find out more: EPEX SPOT press release
subscribe to our newsletters