Delivery of Artelys Crystal City to the European Metropolis of Lille
— Artelys has just delivered the Artelys Crystal City software to the European Metropolis of Lille which allows for a detailed monitoring of the evolution of the energy system of the territory, in order to better steer energy and climate policies.
In 2018 and 2019, Artelys supported the European Metropolis of Lille (MEL) in the development of an energy planning study, aiming to strengthen the knowledge of the current energy situation of the territory, and  to build a shared vision and a roadmap common to all actors.
This study made a major contribution to the Climate Air Energy Territory Plan (PCAET) accepted by the metropolis in December 2019, which further confirms its commitment to fight against global warming.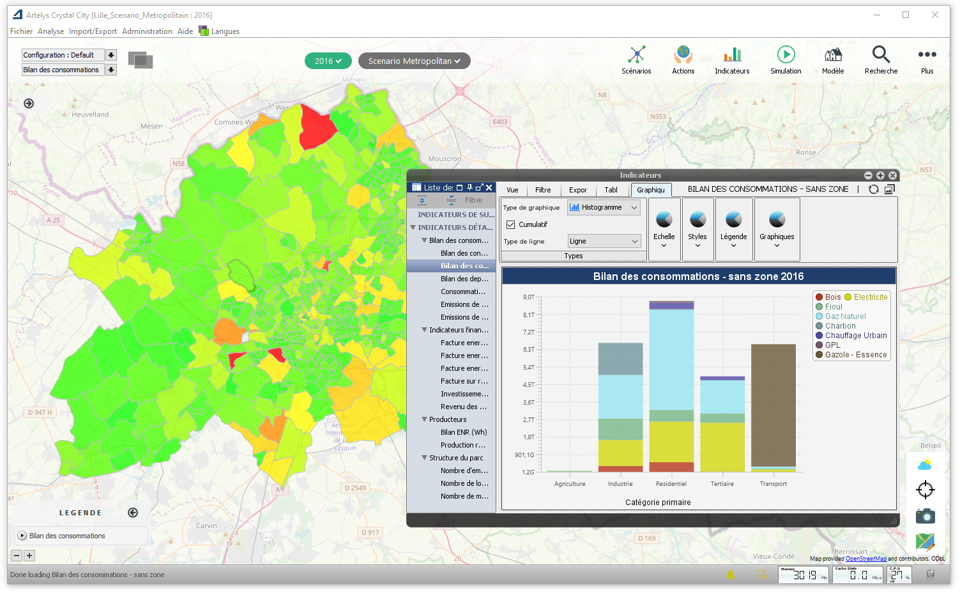 In order to monitor the evolution of the territory's energy consumption and production, and of greenhouse gas emissions, the metropolis has acquired a configured version of the
Artelys Crystal City
software. This tool enables the metropolis's analysts to update the territory's energy datasets autonomously and to monitor the key indicators of the evolution of MEL's energy system.
The use of advanced modelling tools such as Artelys Crystal City enables the metropolis to assess the impacts of different energy policies (energy renovation of buildings, energy efficiency, etc.) and adapt the territory's strategy in a dynamic way.
subscribe to our newsletters