— Do you want to train in 2022 to be more innovative in your company, to become more efficient or simply to open up to other horizons?
Our training sessions are there for you!
Whether it is at our premises or yours, in videoconference or face-to-face, with pre-defined dates or a program adapted to your needs, Artelys trains you on various software and mathematical tools or specific fields such as energy economics.
Our sessions have three main themes:
Mathematical optimization and Data Science for operations research
Economic optimization of energy systems
Numerical components and mathematical optimization tools
The training sessions are given in English or in French and can be found on the dedicated page or in the catalog below. For more information, feel free to contact us.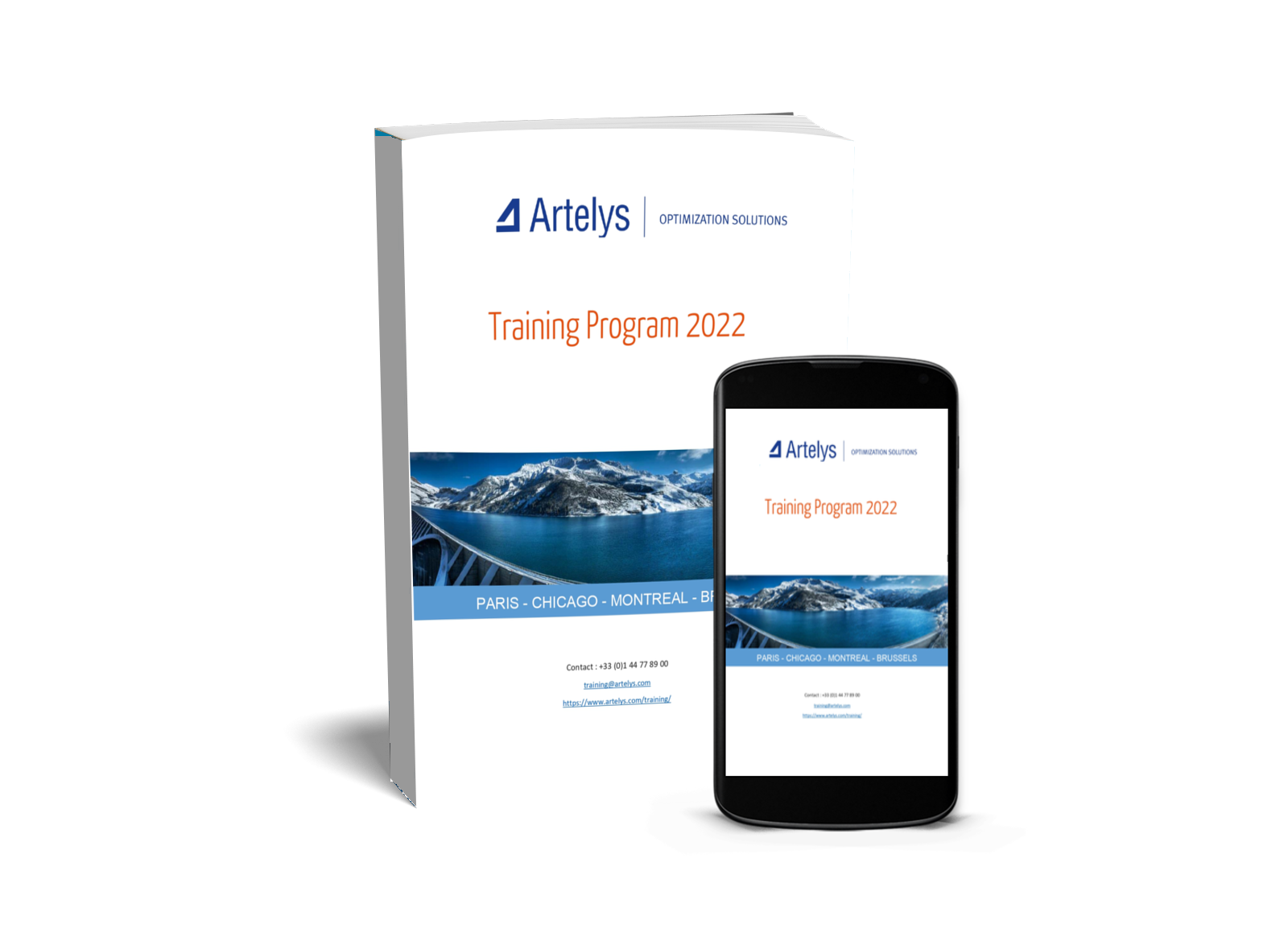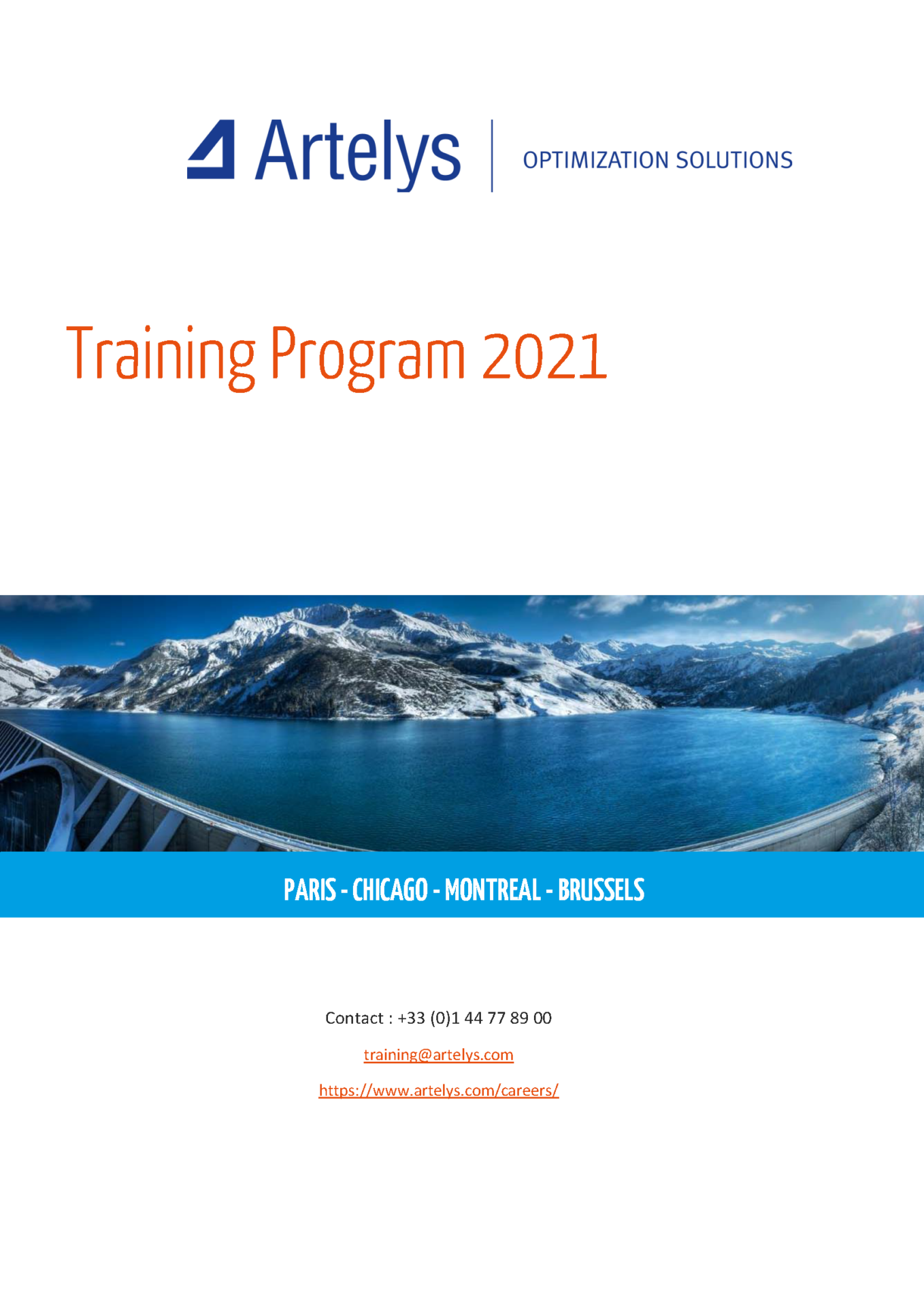 subscribe to our newsletters