Publication of the 2021 Artelys training program
— Mathematical Optimization, your secret weapon to thrive in 2021.
Artelys publishes today its new training catalog focused on mathematical optimization.
Whether you are a data scientist wishing to bridge the gap between prediction and decision, an Energy Analyst wanting to make the best of energy system simulation tools or an Operations Research engineer willing to understand the bolts and nuts of numerical algorithms, Artelys has the course you need.
A progressive and consistent curriculum designed to bring you up to the equivalent of a Master is available.
Optimization and Data Science
Economic optimization of energy systems
Numerical components and optimization tools
The training sessions will take place between March and November in our premises in Paris Saint-Lazare or by videoconference.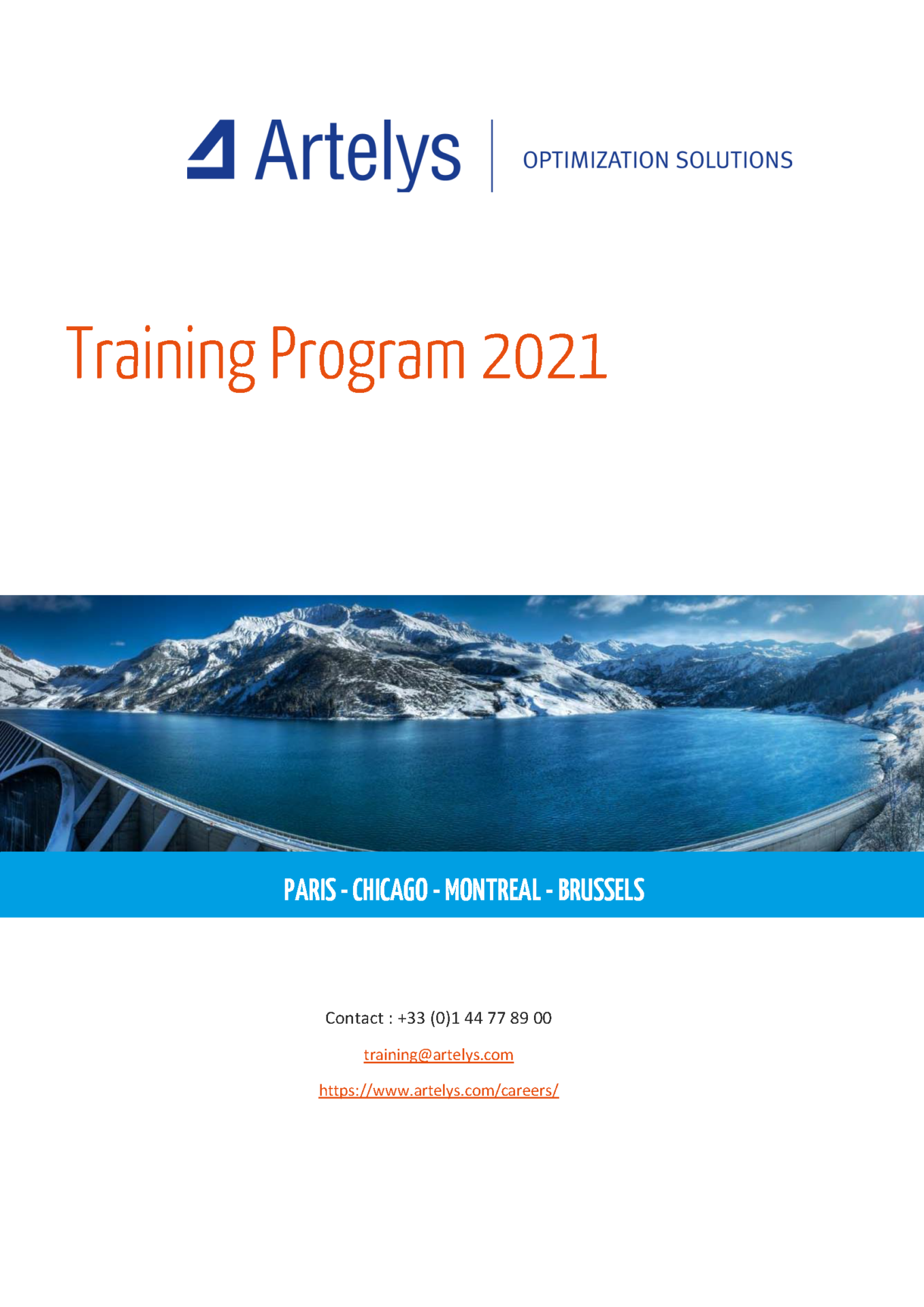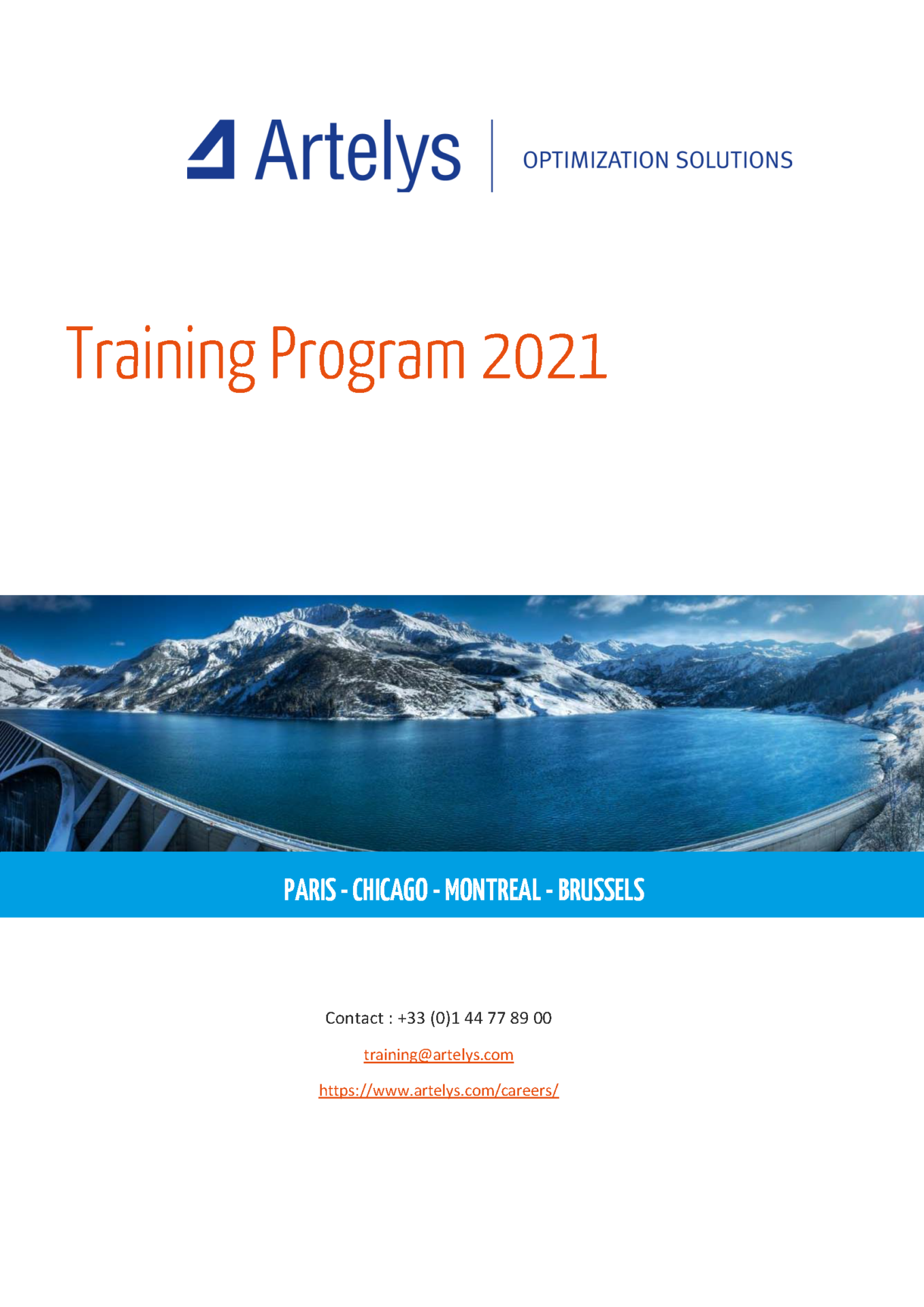 subscribe to our newsletters
— Artelys has been selected by ENTSO-E, the European Network of Transmission System Operators for Electricity, to undertake a study on the identification and assessment of options to implement the linking of bids between the day-ahead market coupling and reserve procurement processes. The Artelys team has delivered an in-depth analysis of the impacts of various bid linking options, relying on a deep understanding of relevant market designs, their expertise in optimization, and their track-record in the development of market clearing platforms.