Publication of the 2018 Artelys training program
— New training courses are available this year catalog, particularly on the theme of Optimization and Data Science, which is now conceived as a master's degree course.
Artelys is publishing today its training program for the year 2018. This year's offer includes a number of additional courses and consists of the following main themes:
• Optimization and Data Science
• Economic optimization of energy systems
• Numerical components and optimization tools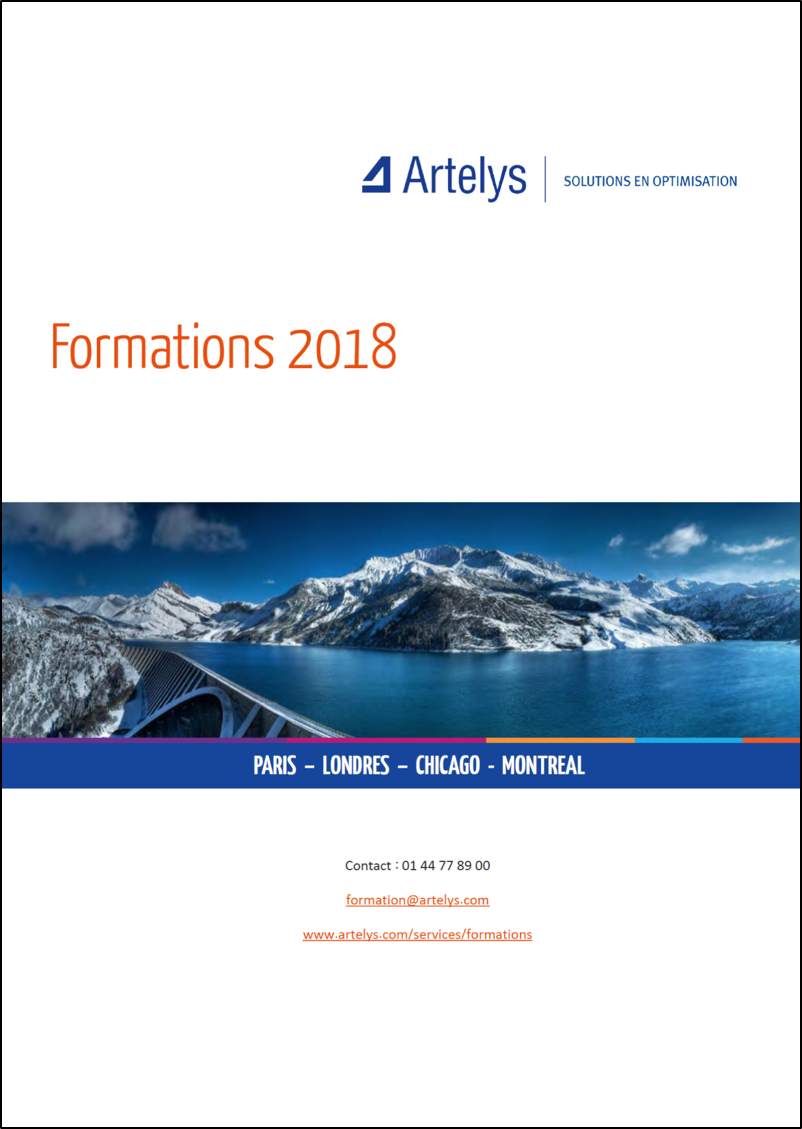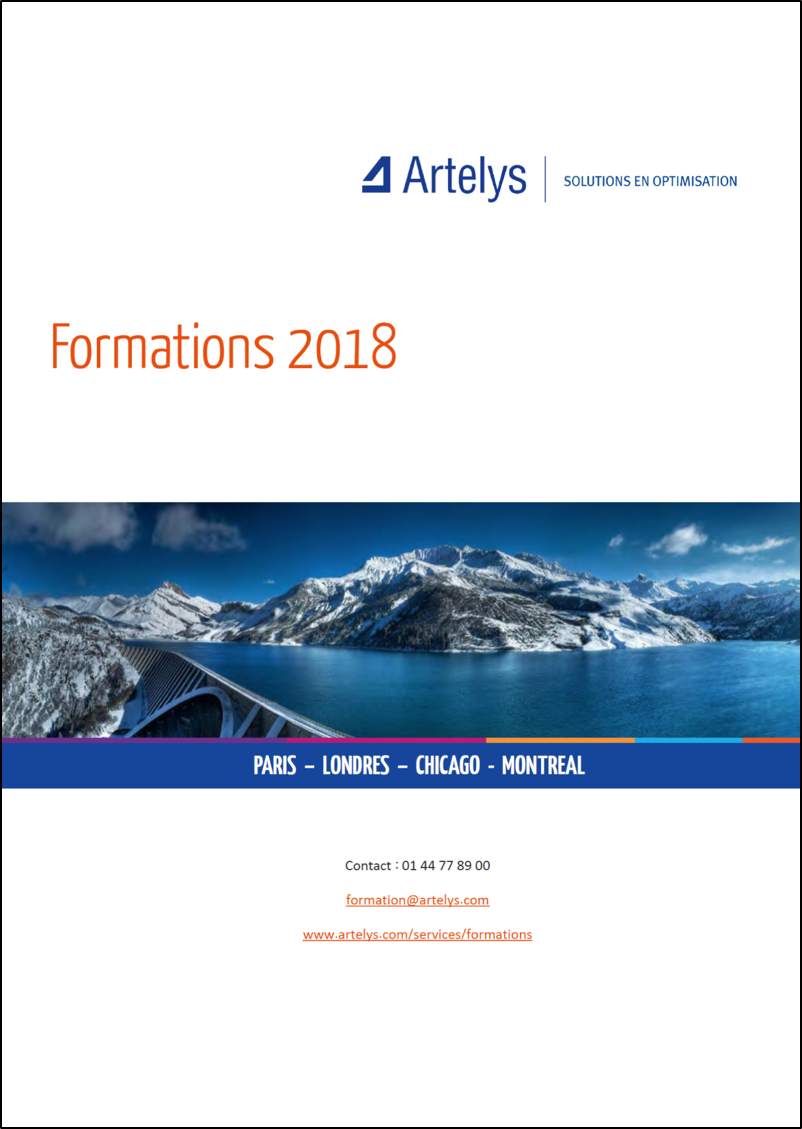 We hope that this program will meet your expectations. We are eager to receive you and hope that you will enjoy these ambitious courses.
The next training sessions will take place in March 2018:
• 6-7th March, 2018: Forecasting demand with R
Forecasting demand efficiently has become a key point for cost management in many domains. In this training, you will develop your skills in R, a state of the art and Open Source statistical tool. You will learn how to install this software environment, the theoretical aspects of forecasting, the associated statistical techniques, and how to implement a demand forecasting methodology.
• 13-14th March, 2018: Introduction to linear optimization
In this training, you will learn how to model and optimize your problem efficiently within the powerful Linear Programming framework. The theoretical fundamentals of this method and various resolution algorithms will be introduced in order for you to be able to efficiently interpret the results. A lot of practical exercises will be proposed during the training sessions to help you get your hands on this method with FICO® Xpress.
subscribe to our newsletters