Artelys Kalis 12.6.3: New Python interface to solve your combinatorial problems!
— A new version of Artelys Kalis is available!
Main features
This update comes with a refined Python interface improving the user friendliness and flexibility for constraint declaration. In addition, the user now has the possibility to define custom branching schemes through the Python interface.
A new constraint also enters our catalog: a table constraint which allows to define the list of tuples allowed for the given variables. This constraint offers high flexibility and performance to deal with problems where the list of allowed tuples is way inferior to the total admissible tuples (for example traffic lights, bin-packing problems or industrial complex systems configuration).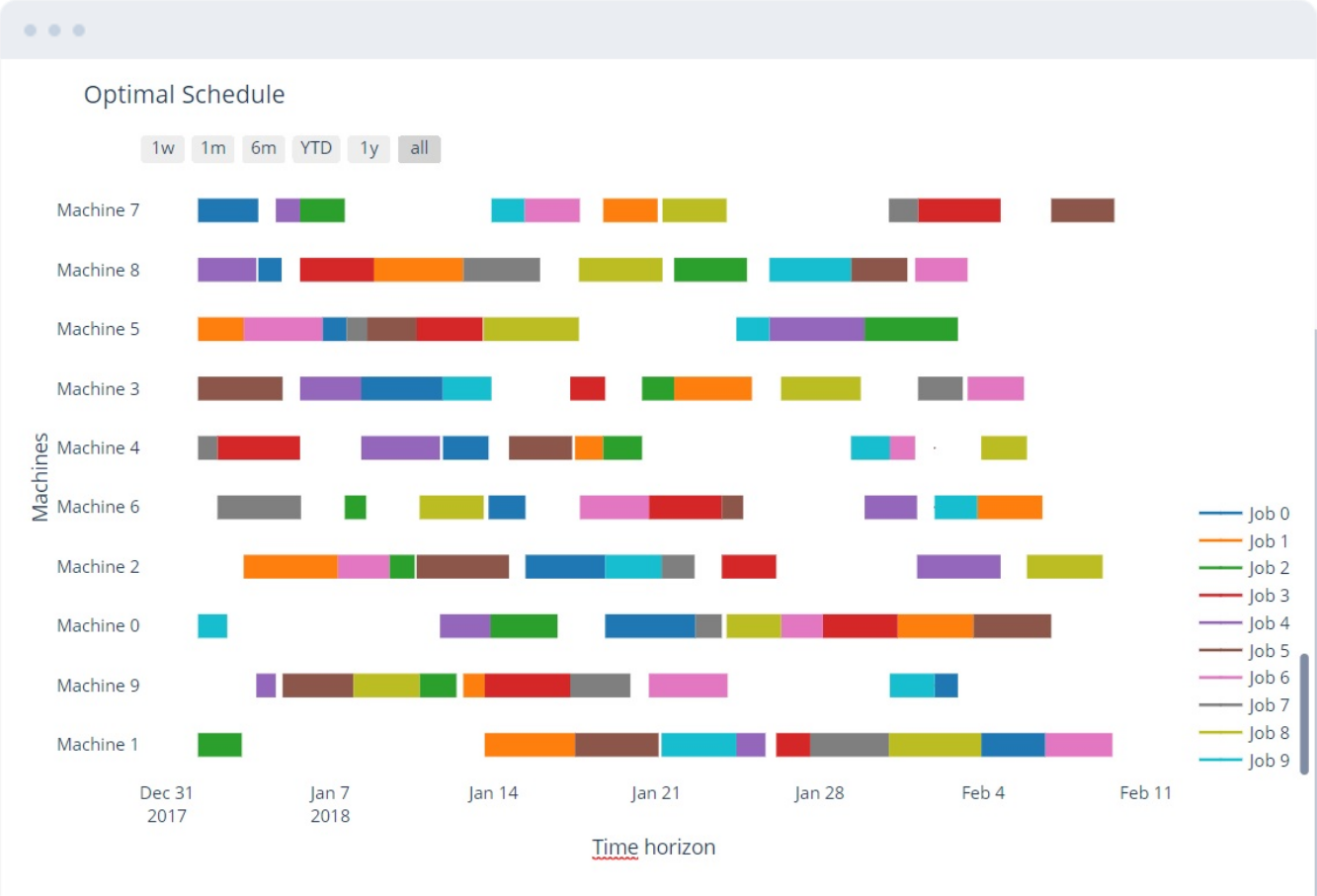 Optimizing jobshop problems with Artelys Kalis
Other features of Artelys Kalis 12.6.3
• New online documentation including C++/Python/Java examples
• New Jupyter notebooks presenting the Python interface on jobshop problems
• Enhancement of the method to retrieve the minimal conflict set
• General performance improvement of the Generic Arc-Consistency algorithms
subscribe to our newsletters